13 More Beautiful Pink for October Site Designs
By
Its October again and just a few days into the month more than 500 websites have gone pink in support of Breast Cancer awareness (including two of mine). Its not too late to get involved – and you don't have to turn your website pink to do it – how about a pink Twitter background or give your avatar a pink sheen. If you are looking for pink inspiration, here are 13 more beautiful Pink for October site designs to go with my 13 favorite pink themes from last year.
Diary of a Website did the design for the main Pink for October site this year and used the same theme for her site. Very nice!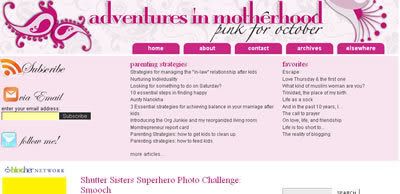 A little paisley and a little pink makes Adventures in Motherhood very eye pleasing.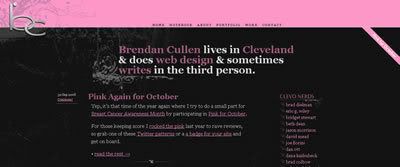 Brendan Cullen does a nice job with the black and pink – I like how the footer is tied into the design as well.
I love the combination of the vertical stripes and the simple layout on the interior of SourceWave.net.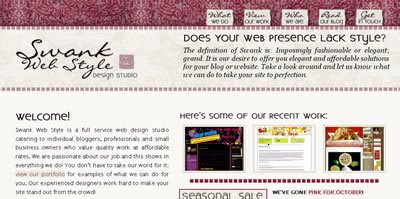 Swank Web Style always has something fun in the works – including their Pink for October look.

I love this shade of magenta! Blissfully Aware takes pink to the extreme.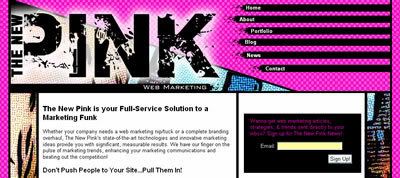 Retro comic book funk is the best description for The New Pink – love it!
Anidan Design takes a very minimalistic approach that really works!
A little bit of sass and professionalism rolled in to one gives MarnieB my vote.
ScribbleScratch made my favorites list last year and has a new design this time around – she also has quite a few pink WordPress themes available for download.
Bonita in Pink has done an amazing job of customizing my favorite Adii theme. Very striking!!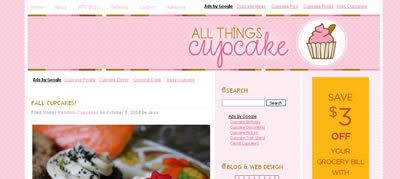 Who can resist a cupcake? This is one of Scribble Scratch's yummy designs.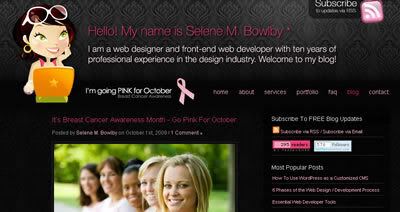 One of my design pals, Selene of iDesignStudios, gave her normally pink design an extra bit of punch for October.
If you have a favorite Pink for October design, please take a minute and share it with us. Or let us know which of these designs you happen to love. Thanks to all the designers for taking time to support a great cause by sharing your creativity and voice with all of us.
Leave a Comment