Archive for Carbonite
If you have a computer then you have valuable information on that computer, whether it is design projects you have done over the years, business files or just a few hundred photos of your puppy Rex making that puppy face for the camera. Losing all those valuable files is a great way to ruin your day! Computers are reliable for the most part, but we all know bad stuff happens to them all the time - laptops get stolen or left on the train, hard drives get the click of death, your daughter Suzy accidentally deletes all your files while trying to figure out where she downloaded that cool new video. It just happens.
So, how do you protect your data?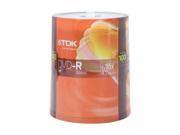 Over the years I have tried many different methods for backing up my computer files. Back in the 90s, I would burn files to CDs whenever I got a "hunch" that something might be getting ready to fail me. Then in the early days of this site, I got a Firelite external hard drive and while I could schedule how often I wanted to run backups, more often than not, the program just didn't work as advertised.
Then last year, after one too many close calls with data loss, I decided there had to be an easier way!  After researching a variety of online backup options, I decided to sign up for the free Carbonite trial (which did not even require a credit card – another plus). Within days  it was apparent that I had found the solution that worked for me – I didn't even wait for the 15 day free trial to end – I gladly paid $54.95 for the year.
Why Carbonite works for me.
First, and foremost, they give you a free 15-day trial to let you really make sure their product is a good fit for your needs.
It is real time -  within minutes of downloading a file or modifying a file Carbonite has identified the new file, put it in the queue, and has sent it up to to the backup server. Note – the very first time you set up your files for back up it is going to take hours, but once you get going, it is pretty close to immediate!
It is automatic. I am juggling waaay too many things to remember to schedule a back up for my files. Carbonite takes the stress off me, because it backs up my files automatically.
Carbonite is secure. They use the same encryption technology used by the online banking industry.
I can access my files from anywhere. If I am working on my laptop in my favorite Starbucks and need a file from my desktop computer I can get it. Simply login to Carbonite, go to Remote Access and get whatever file you need for the day. No remembering to put something on a flashdrive, it's there.
The file recovery process is one-click easy. Nothing complicated here – a simple click of the restore button and you are back in business. With some plans you even have the power to decide which files are restored first, saving you even more time.
Put to the test, Carbonite came through.
Actually, Carbonite passed the test with FLYING colors. About a month ago a nasty computer virus managed to get past my virus protection and did some pretty crazy stuff to my system files. The only solution was to reformat my entire computer. I was a little stressed about possibly losing data, but since I could see every one of my files from my laptop through the Carbonite interface, I was confident all would be fine.
Once my hard drive had been reformatted I simply logged into my Carbonite account, installed the Carbonite software and ran the recovery program. Granted, it took about 12 hours to restore all my data, but EVERY last file made it! Talk about relief. That was 15 years of business and personal files that I could have potentially lost.
Carbonite is one of my essential tools for business – and at $54.95 a year, that is a small price to pay for the peace of mind that comes with knowing my files are there – where ever and whenever I need them.
Meet Raven. She's my new office mate. Until this winter Raven had always been an outdoor dog, living the high life in her oversized dog house and sharing a large enclosed run with her Rhodesian Ridgeback pal, Kodi. Unfortunately Kodi passed away this summer so Raven has been a little lonely. As the weather started getting cooler and the snow started piling up by the foot, Raven has casually made her way into the house and deemed herself my sidekick. Her two favorite places to sleep all day are by my feet under my desk or right in the middle of my office (as shown above).
Raven has been a great influence – she really does help me stay on task more. I'm less hesitant to get up in the middle of something for fear of disturbing her nap!
So, what have I been working on? Let me warn you – it's all over the board.
I recently upgraded my system to Windows 7. So far so good – nothing really earth shattering new, but it did give me the opportunity to clean off my desktop, reorganize all my bookmarks and start the year fresh. Before I did the Windows 7 upgrade I backed up all my files to Carbonite (I initially tried the free Carbonite Online Backup – no credit card required – and almost immediately upgraded to the paid version – much cheaper than a second hard drive), synced my bookmarks to Xmarks (just in case I wanted them back) and wiped the screen down with the very cute little duck (Aroma Home Screen Wipe – too cute) that is perched on top of my monitor.
Project wise I have a few web design projects in the works – hopefully I will be sharing a few of them here in the next week or so.  I've been playing with the new Genesis series of themes from Brian Gardner and the latest Headway release from Grant Griffiths. I am also getting ready to do some social media consulting for a client with a really important iPhone app (more on that later).
I am having fun field testing the Palm Pre Plus phone (which I used to take these photos – nice quality coming from a phone!) for Verizon. You can read my initial thoughts on the "Mom Palm" and stay tuned because I have another write up and a giveaway coming up as part of the campaign.
While I don't really like the term "Mom Blogger," I have been doing some writing in that department. You can find me at Snackpicks.com as part of their team of Mom Experts and recently the youth sports social networking site, WePlay, featured one of my articles from SportsGirlsPlay.com titled "Getting Past I Quit."
And finally I have been keeping up with all of my own sites, from all the new guests on the Essential Tools series to tons of new printable activities and party ideas, girls sports insight and what's for dinner!
Whew! I think I might just need a nap.